Disposable Flask | Multicolor Printing | 500 ML
Disposable Flask | Multicolor Printing | 500 ML


(Multi Color Logo Design) CF591414 - Bengaluru
Delivery By: Dec. 18, 2023
Quantity (approx)

1500

Per Piece Price

24.33

Tax

18.0

%
Shipping Charges

Free

Total Amount

43070
---
- Extra One Time Die Charges - INR 3500/-
Products Included
---
Aluminium Spout Pouch | 500 ML | H-9" X W-6"

Aluminium Spout Pouch with lid | H-9" X W-6", Aluminium Pouch.

Origin Country: India

Lisiting Updated On: Feb. 20, 2022

WHITE COURRGATED CHAI FLASK BOX WITH LOGO 500 ML

A Corrugated Chai Flask has 2 main parts – a white corrugated paper covering, which gives the shape and stability to the chai flask, and an aluminum pouch, which is used to actually store the tea, and is food-graded. The aluminum pouch fits within the paper covering, and this material, along with the air gap between the pouch and the cover, result in impressive insulation. This chai flask has a capacity of 500ml, is easily disposable, and the paper covering is thick and strong, resulting in one of the best ways of transporting 'garam chai'! It also comes with your company's logo on it, so it will be the perfect marketing tool for you!

Origin Country: India

Lisiting Updated On: July 1, 2022
Product Description
---
A Corrugated Chai Flask has 2 main parts – a white corrugated paper covering, which gives the shape and stability to the chai flask, and an aluminum pouch, which is used to actually store the tea, and is food-graded. The aluminum pouch fits within the paper covering, and this material, along with the air gap between the pouch and the cover, result in impressive insulation. This chai flask has a capacity of 500ml, is easily disposable, and the paper covering is thick and strong, resulting in one of the best ways of transporting 'garam chai'! It also comes with your company's logo on it, so it will be the perfect marketing tool for you!
Product Dimensions
---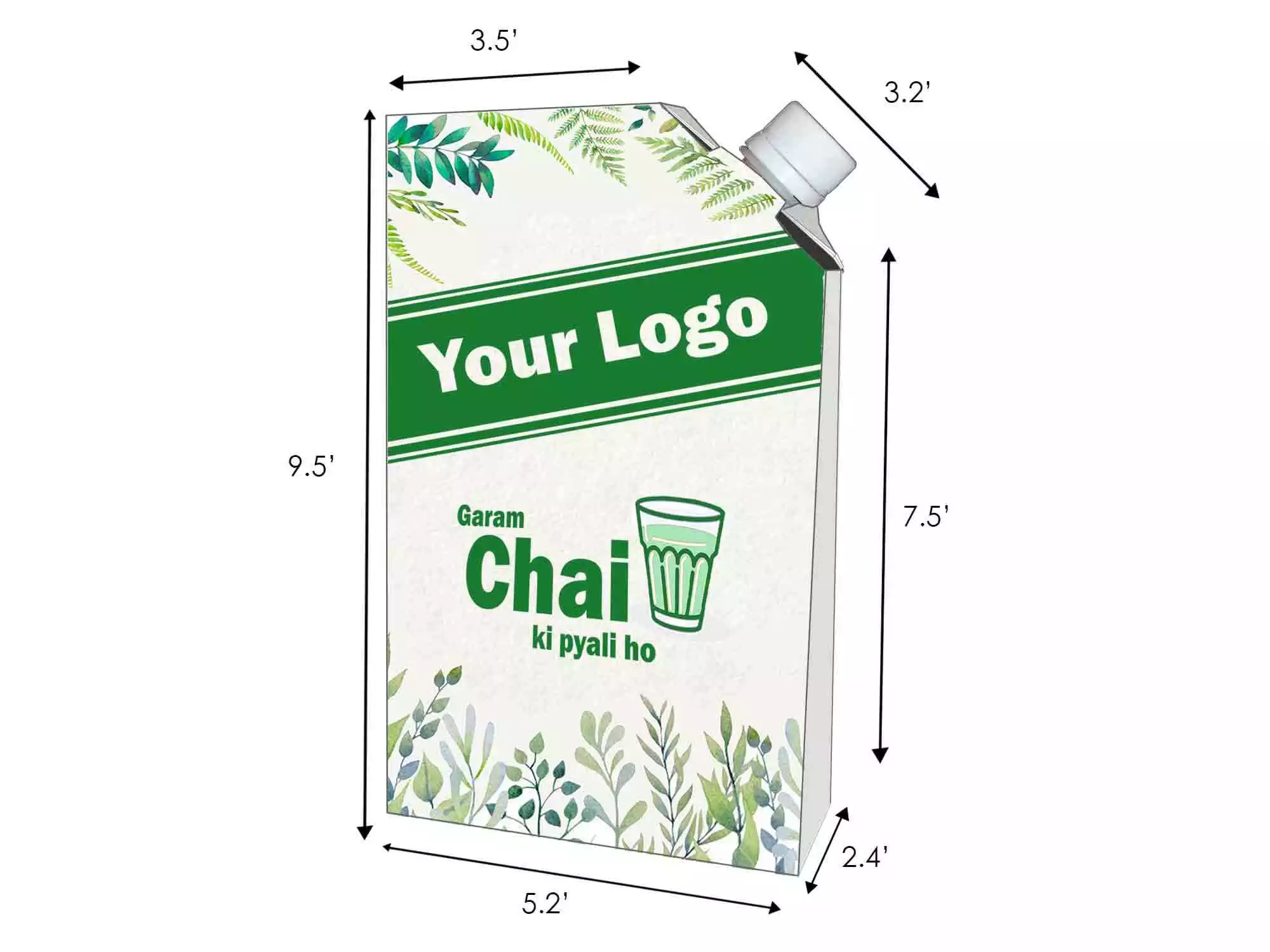 Shipping Information
---
Shipping available at Bengaluru only
For orders outside Bengaluru additional courier charges will applied on top of the above mentioned prices
Delivery days mentioned increase for outside Bengaluru delivery.